How to improve the passenger experience ?
Airports are a sector that has been greatly affected by the health crisis. They were deserted by passengers for many months and air traffic was more than slowed down. However, it is now possible to foresee a recovery in air traffic. The main objective of the industry is now to attract more and more passengers by improving the airport experience through innovations.
Passengers who travel by air usually start their journey at the airport at the check-in counter. A bad experience can have a significant impact on other areas of the airport.
Too long a waiting time will affect the arrival times of passengers at the security checkpoint, and if the security checkpoint in turn takes too long, passengers spend less time at the duty free area or the food court because they rush to get to their boarding gate.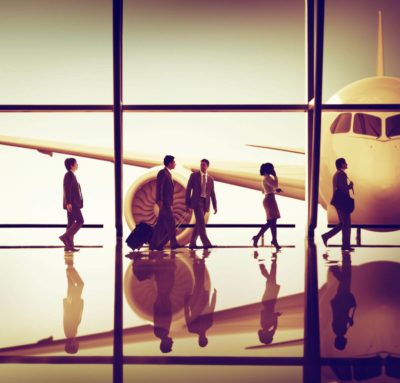 This ends up causing a two-tiered effect for the airport: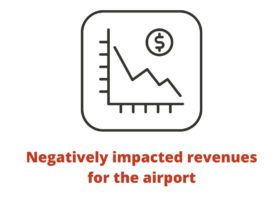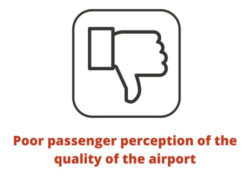 Similarly for the passenger, long waiting times at check-in, BIP or PAF negatively affect their experience, unnecessarily generating stress and even frustration at the beginning of their journey.
In order to help improve these issues, it may be necessary to use automatic counting and queue measurement solutions at different stages of the passenger journey, such as check-in, security screening or passport control.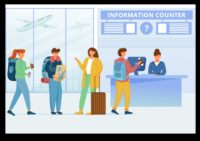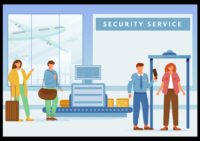 Sensors and predictive time a good way to improve the experience
Thanks to a network of sensors (LIDAR, 3D Stereoscopic and 2D Computer Vision), it is possible to give a real-time predictive waiting time for these different zones. This will allow the airport operator to optimise the management of waiting areas in order to reduce waiting times and congestion, but also to inform passengers (via screens or a mobile application) so that they can adapt their journey within the airport.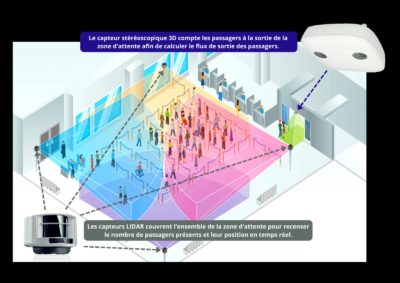 In the same way, counting solutions exist at the level of the toilet blocks, making it possible to trigger their cleaning on the basis of their real frequentation and not only randomly or at an arbitrary frequency.
Indeed, for most passengers, after a flight of several hours, the toilet blocks represent the first contact with the airport. These counting solutions allow the airport to ensure a level of service and cleanliness that will help improve both its image and the experience of its passengers.
Several major airports have already deployed such solutions to optimise passenger flow in strategic areas, resulting in smoother travel, reduced waiting time and a better passenger experience.
All of these solutions, which Acorel can offer, actively contribute to the improvement of the passenger experience at an airport, whether it is at departure or at arrival.
If you would like to know more about our counting solutions, please contact us and a sales representative will be happy to answer your questions.
For more information click here