Discover our counting systems 
For several years, Acorel has had a strong international presence with more than 45% of its turnover generated by exports.
Indeed, we have a subsidiary in the United Kingdom (Acorel UK) as well as a collaboration in Australia and several projects on various other continents. Acorel would like to bring its expertise to the USA with an office in California to help develop its Public Transport segment.
Do not hesite to see our public transport page
Today we can say that public transport is well developed in Europe. However, as far as the United States is concerned, there is still a lot of progress to be made.  With the exception of a few large cities, the culture of public transport is not sufficiently anchored and not all infrastructures are sufficiently adapted.
However, there are some positive points to highlight:
Constant increase in attendance (28%) between 1995 and 2019
Real intensification of public investments ($77 billion in 2019 against $47 billion in 1999)
Modernisation of infrastructure underway in some states that are ahead in the field, while trying to face up to ecological challenges (for example, some cities have plans to have 100% of their buses with zero CO2 emissions by 2030)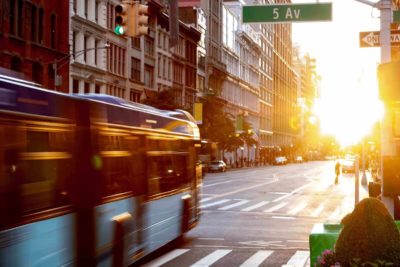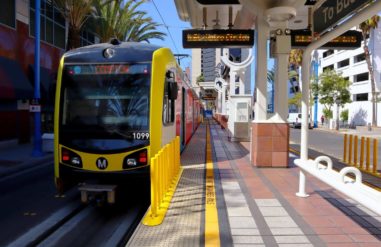 What is the role of the counting system ?
In this context, automatic people counting solutions can play a crucial role for many reasons. Indeed, the precise analysis of the attendance allows to :
Adapt resources for better transport management
Optimise investments and operating costs
Improve passenger satisfaction so that public transport ridership continues to increase (impact on the fight against global warming)
Our experience in metering is a real plus to help US transport operators improve their transport system.
=> More than 30 years of experience in APC
=> We are a company that uses its European experience (highly developed public transport industry on this continent) to transfer know-how and immediate benefits to our customers in the USA
=> Acorel has completed numerous projects on public transport networks that are now among the most developed in the world (Paris, Lyon, Brussels, London, Sydney, Rio…). Thanks to these references, we are able to advise American transport authorities on how to improve their networks.
The country of the car is on the way to a clear improvement of public transport requiring counting systems to be optimized.
With its European and international expertise and references, Acorel is able to meet the needs of North America.